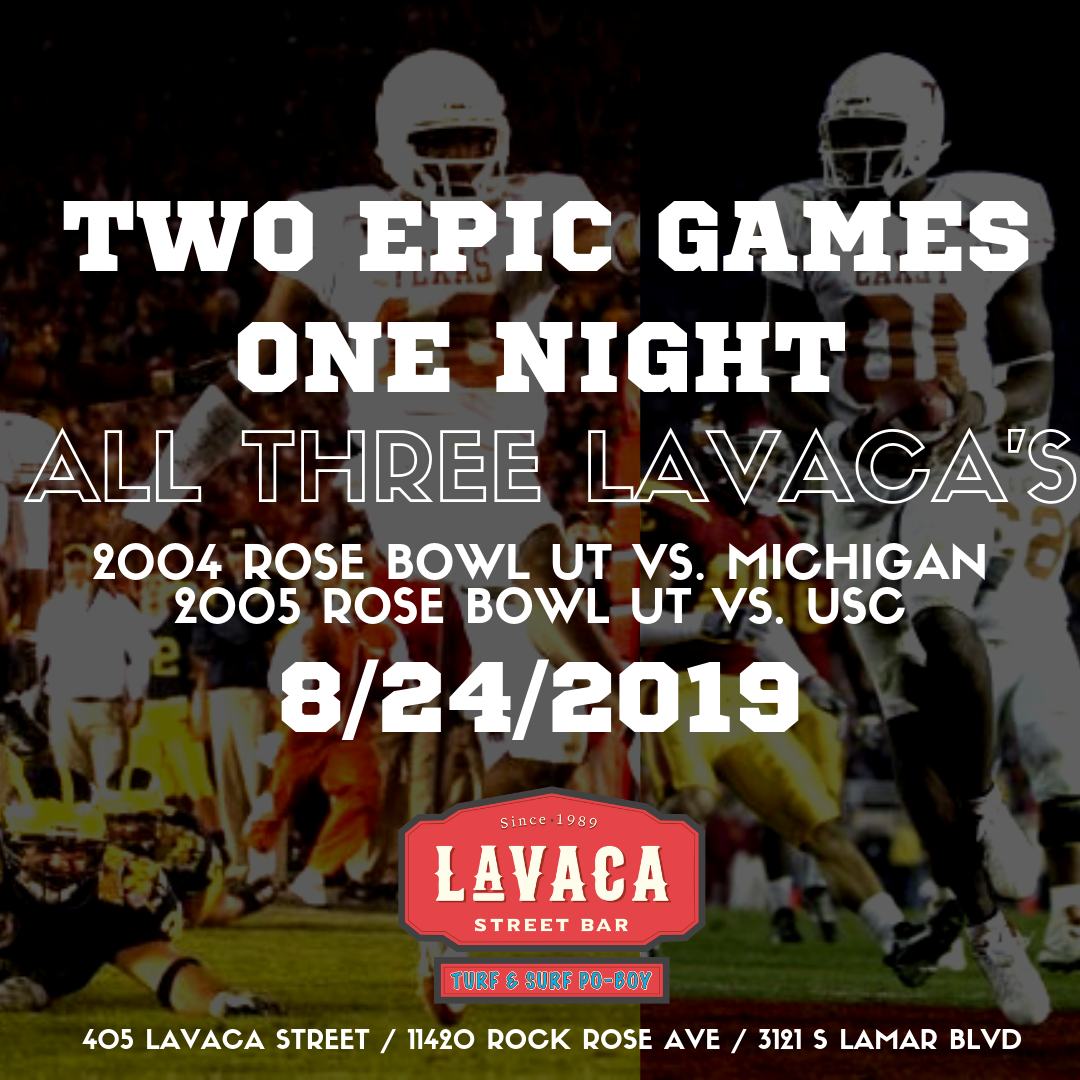 College Football Kickoff
They're (almost) backkkk!!
We're counting down the days until College Football returns & celebrating with a College Football Kickoff Party!
So if you can't make it to DKR, you can watch the game right here at Lavaca Street Bar!
We'll be replaying the 2004 & 2005 Rose Bowl Games starting at noon!
Of course, we love UT, but don't be shy to ask us to play your College Football games all season long! #hookem